Today's post features Eugenie Anderson and Toni Carter, two pioneer women in government. As with last month, we're focusing on Minnesota's leaders in both the past and present.
Eugenie Anderson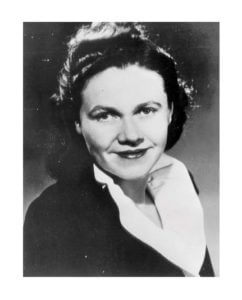 "Stop anyone on the street and ask who the American ambassador [to Denmark] is. They will know."

Sigvald Christensen, a Danish Foreign Ministry official
Eugenie Anderson, America's first female ambassador, gained a passion for international affairs after seeing Nazi Germany firsthand. She involved herself in the League of Women Voters and collaborated closely with Hubert Humphrey to combat isolationism. Like Nellie Stone Johnson, she contributed significantly in Democratic and Farmer-Labor politics of the 1940s. In addition, a political maneuver of hers at the 1948 Democratic convention permanently shifted the party's platform towards defending human-rights.
Shortly thereafter, she was appointed the U.S. Ambassador to Denmark, where she quickly earned the country's admiration. She participated in crucial NATO negotiations and emboldened the country amidst Cold War tensions, and in 1950 became the first American woman to ever sign an international treaty. Her "wonderful and efficient service" in Denmark led to President Truman calling her "the finest human being I know."
She later served as an ambassador to Bulgaria, becoming the first female envoy sent behind the Iron Curtain. She returned to her home in Minnesota and remained active in politics and government the rest of her life, including a position on the U.N. Security Council — yet another first for American women.
Toni Carter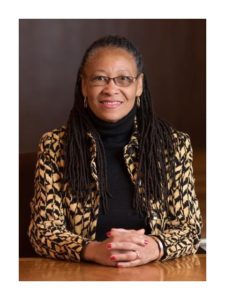 "It is a deep honor and privilege to serve the people of Ramsey County…This is a pivotal time."

Toni Carter, 2020
Toni Carter has represented District 4 of Ramsey County for 15 years. In 2005 she became the first African American to be elected county commissioner in Minnesota. And in January, she was elected as county board chair — yet another state first. But her career in government and community extends far back. For decades she has fought to eliminate economic and systemic disparities, both in government and private initiatives.
With a background in education and arts, she has worked in community building for over 30 years. She works closely with St. Paul's Penumbra Theatre and is a co-founder of multicultural organization ARTS-Us. In addition to serving as chair of the St. Paul Board of Education, she has also been a member on numerous community boards, including the Saint Paul Planning Commission, The West Side Community Health Center, and the Jeremiah Program.
Her work as county commissioner includes the nationally-recognized Juvenile Detention Alternatives Initiative and advocacy for Central Corridor light-rail transit. Her life's work continues as she leads the Ramsey County Board of Commissioners to improve the lives of under-served St. Paul community members.