During March we're running a series on Women's History Month, beginning today with the activism of Nellie Stone Johnson and Rev. Gloria Roach Thomas. As with last month, we're focusing on Minnesota's leaders in both the past and present.
Nellie Stone Johnson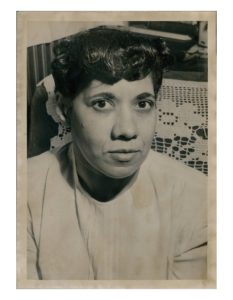 "There is such a big discrepancy here between white and black people…It seems like there's more training and concern given to each other by animals than what we do."

Nellie Stone Johnson, 1999
Born in 1905 to a politically-radical family in Lakeville, MN, Nellie Stone Johnson began her activism at a very young age. By age 13 she was distributing Non-Partisan League flyers on her way to school, and by 17 she was enrolled at the University of Minnesota. She led organized labor initiatives throughout the '30s and '40s, and was the first female vice president of her local union in 1936.
Johnson fought for education reform as well, believing it was the best way to lift up marginalized groups. She served on multiple Minnesota higher education boards, and in 1946 she became the first African American elected to a Minneapolis public office.
Crucial to the creation of the Democratic-Farmer-Labor Party, a pioneer with the NAACP, and a counselor to politicians like Hubert Humphrey, Nellie Stone Johnson remains one of the most important change-makers in Minnesota history. When she died in 2002 at the age of 96, she'd been active in Minnesota politics for seven decades.
Rev. Gloria Roach Thomas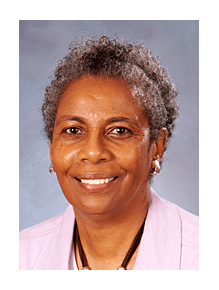 "I certainly didn't get here alone. I stand on the shoulders of others, including my father…he did not allow fear to stop him."

Rev. Gloria Roach Thomas, 2019
Gloria Roach Thomas also credits her upbringing as an inspiration for her work. She was born in South Carolina to parents who fought racism during the Jim Crow era, and has now worked for over 45 years to advance racial equity, social services, health and education. That time includes 15 years as program director of St. Paul's Model Cities on University Ave, and the development of projects like Freedom School and PROJECT SPIRIT.
She recently retired from her position as Lead Pastor of Camphor Memorial United Methodist Church, a position she held since 2003. While there, she helped to found Fiscally Fit, a program to grow financial literacy and empowerment in under-served communities.
She continues to work with Fiscally Fit to this day, "bringing families together to work toward eliminating social, economic, and other disparities." In 2019 she was honored with the Facing Race East Metro Award by the St. Paul and Minnesota Foundations for her lifelong work for equality in the Twin Cities.