Pilates Training
Mat Pilates Group Classes
Mat Pilates is a Pilates training practice that can be done on a mat, meaning, no reformer is used. In this class, you will be doing core exercises to build your muscle groups and core strength. Improve posture, better coordination and balance, and total body awareness with Mat Pilates.
Move beyond the basics with more advanced exercises and at a faster pace. Previous Pilates experience is strongly recommended.
Mat Pilates is offered year round, in seven week sessions. If you join Mat Pilates in the middle of a session, it is prorated to the date of sign up. Members can sign up on the member portal, or find a front desk staff to sign up.
Member Rate (1 session): $84
Non-Member Rate (1 session): $126
Non-Members interested in  Mat Pilates, please contact Neil Erickson at nerickson@ywcastpaul.org.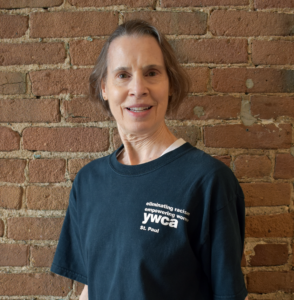 Fran
Fran Ouellette has taught movement classes for YWCA St. Paul since 1976. Classes have included adult and children's ballet and creative movement. Since 1999, she has taught the exercise form known as Mat Pilates. Her focus is on posture, alignment and balancing strengthening exercises with flexibility, coordination and preventing injuries.
Fran loves helping people of all ages enjoy and feel confident, successful and safe with movement. Her classes are effective, fun and relaxing too.
Pilates Reformer Group Classes
With group Pilates reformer classes, work with others to improve spatial awareness, balance, whole-body strength and flexibility with Pilates reformer exercises. Meet others with the same interests as you and build relationships with them. Previous Pilates Reformer experience is strongly recommended.
Pilates Reformer Private Lessons
With private Pilates reformer sessions, work one-on-one with an instructor to build strength, increase flexibility, heal injuries or reduce stress. By incorporating resistance training using pulleys and springs, the reformer provides a challenging but adaptable workout to build strength and tone muscle.
Pricing for private lessons is listed below.
Pilates reformer class instructor
Cathy
Cathy believes movement is medicine and motion is lotion and that movement health allows you to be the best version of yourself. She has over 30 years experience in the wellness industry. In addition to teaching Pilates Reformer and personal training, she teaches a variety of group exercise formats including strength training, and studio cycle.
Certifications: NASM-Corrective Exercise Specialist, ACE Certified Personal Trainer, ACE Group Fitness Instructor, Level II Pilates Reformer
Instructor Specialties: Post Rehab, Balance Training, Core Training, Functional Movement Training, Sport Specific Training
Pilates reformer class & private instruction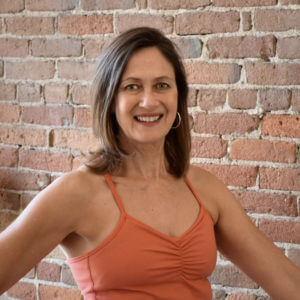 Elizabeth
Beth's goal is to help lead others to the far-reaching benefits of core stability, especially in our Pilates Reformer studio. She enrolled in her first yoga class here at the YWCA St. Paul Health & Fitness Center nearly 20 years ago. Now as an instructor, Beth wants to help people reclaim their love for their bodies with a new self-awareness, and increase their confidence and enthusiasm for an active lifestyle.
Certifications: Yoga instruction (Yoga North International SomaYoga Institute); Pilates Reformer and Mat Pilates instruction (ACE-accredited YMCA Pilates Reformer Training); CPR/AED (American Red Cross)
Specialties: Yoga, Mat Pilates, Pilates Reformer, mind-body connection
Purchase your session today