You won't want to miss our Great St. Paul Get Together on May 26, 2022! This year's Sweet Success fundraiser won't feature a Ferris Wheel or dairy princess carved into blocks of butter, but it does promise to be an inspiring celebration with entertainment, awards, drinks, and delectable treats.
The fundraiser will be hosted by singer, keynote speaker, television and radio host Jearlyn Steele, with musical entertainment from singer Thomasina Petrus, and poetry from spoken word artist Brittany Delaney.
Event Details
WHEN: May 26, 2022, 4:30 pm – 6:30 p.m.
WHERE: John P. Monahan Plaza at the University of St. Thomas, 2115 Summit Avenue St. Paul, Minnesota OR join virtually via Zoom.
WHAT: Along with entertainment, the 30-minute fundraiser will honor the successes of our program participants and celebrate our 2022 Change Maker Angela Davis, Host of MPR News with Angela Davis, while offering YOU the opportunity to support YWCA St. Paul's mission to eliminate racism and empower women.
RSVP: Click here to register for the event, or to learn more about our VIP tickets that support YW's mission with a sweet treat for you to say thank you! Donations of $100 or more made to Sweet Success 2022 will be generously matched by The Hardenbergh Foundation.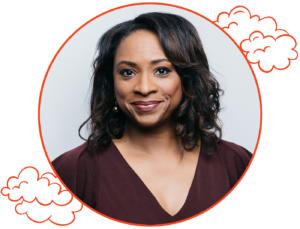 2022 Change Maker Honoree: Angela Davis
Angela Davis, five time regional Emmy award winner for anchoring and breaking news, is host of MPR News with Angela Davis. Angela uses her platform to share conversations on a variety of topics including how the state is changing, Minnesota's persistent racial disparities, economic issues, education, and mental health.