In 2017, many of our staff expressed an interest in learning more about issues related to racial and social justice. As a result of that feedback and as a way of continuing our staff's education and ability to achieve our mission, YWCA St. Paul has been hosting a series of staff workshops and events exploring racial justice, women's empowerment and cultural understanding.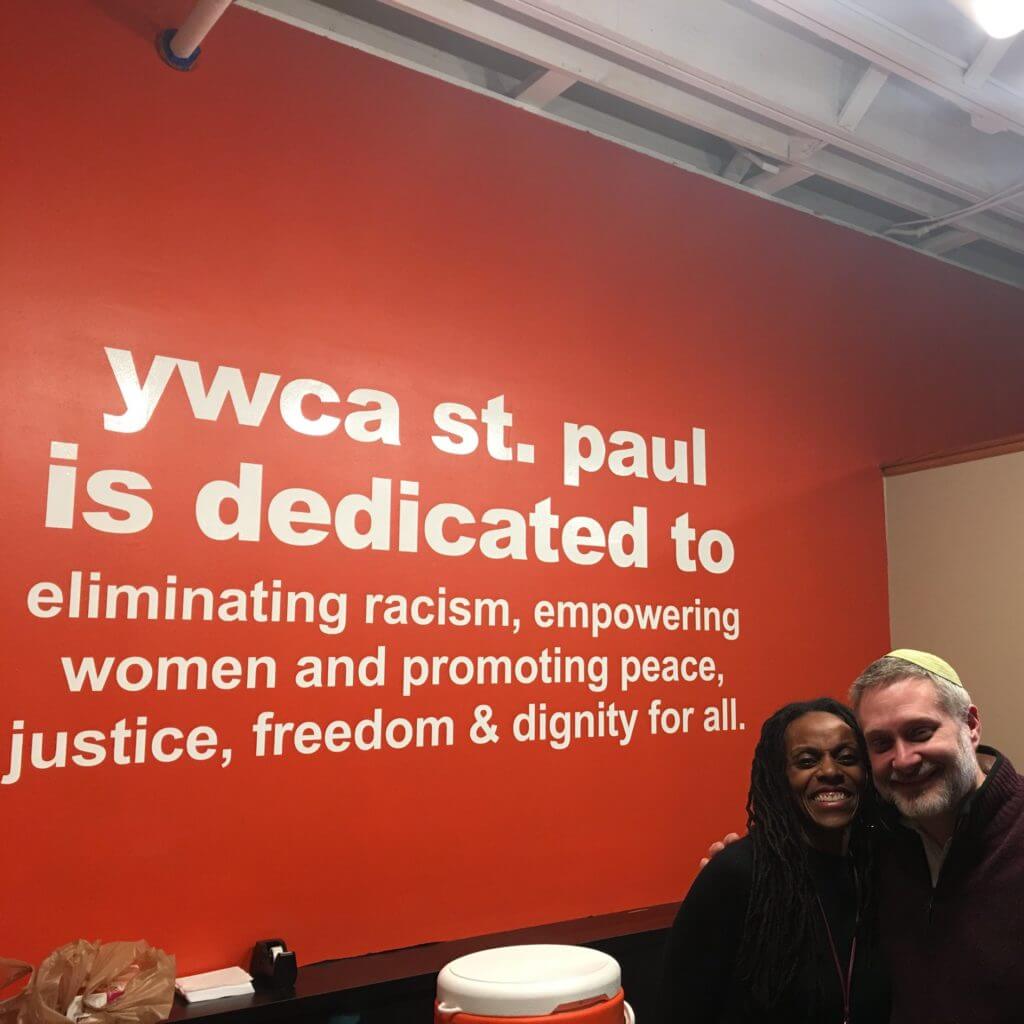 Since this series started in November 2017, we've learned about Juneteenth, the date African Americans celebrate the end of slavery, and about our criminal justice system and the impact of mass incarceration in the African American community. We've hosted a number of speakers, including Rabbi Michael Latz of Shir Tikyah Congregation, Imam Makram El-Amin of Masjid An-Nur, and James Burroughs, Chief Inclusion Officer for the State of Minnesota.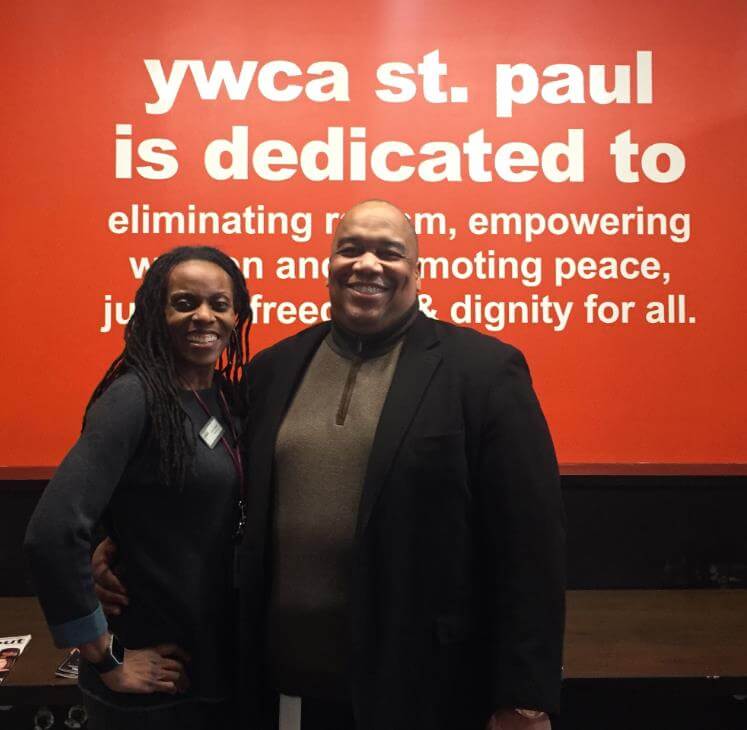 These events have led to great discussions on issues of social justice, sometimes from a faith perspective. They've also deepened our collective knowledge and understanding of other cultures and religions, and helped us create safe space to talk with each other about issues of race, gender, religion and culture. We're excited to continue this process of learning and sharing.
Cover photo above features Imam Makram El-Amin, photographed with Gaye Adams Massey, YW's CEO.