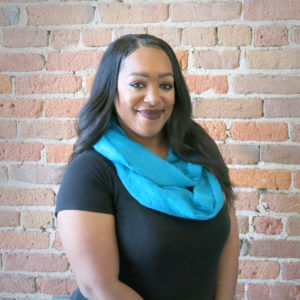 As Director of Housing and Public Policy, Nikki Beasley provides overall leadership of YWCA St. Paul's Housing and Support Services programs and clinical oversight to all programs staff. She monitors program performance, including racial justice-gender equity-cultural understanding, provides best practice approaches training for staff and their application within programs, and builds external partnerships and community engagement. In addition, Nikki works with local, state and federal legislators to advance YWCA St. Paul's mission.
Nikki has more than 20 years of leadership experience in providing therapeutic services to individuals, youth and families experiencing crisis, domestic violence, homelessness and sex trafficking. She has extensive experience in housing and employment programs; program contract & licensing compliance; organizational management; and culturally informed program development.
She holds an M.A. in Counseling and Psychotherapy from the Adler Graduate School and a B.A. in Psychology from Concordia University.
CONTACT
Email: NBeasley@ywcastpaul.org