Empowering Art: New Murals at YWCA St. Paul's Transitional Housing Program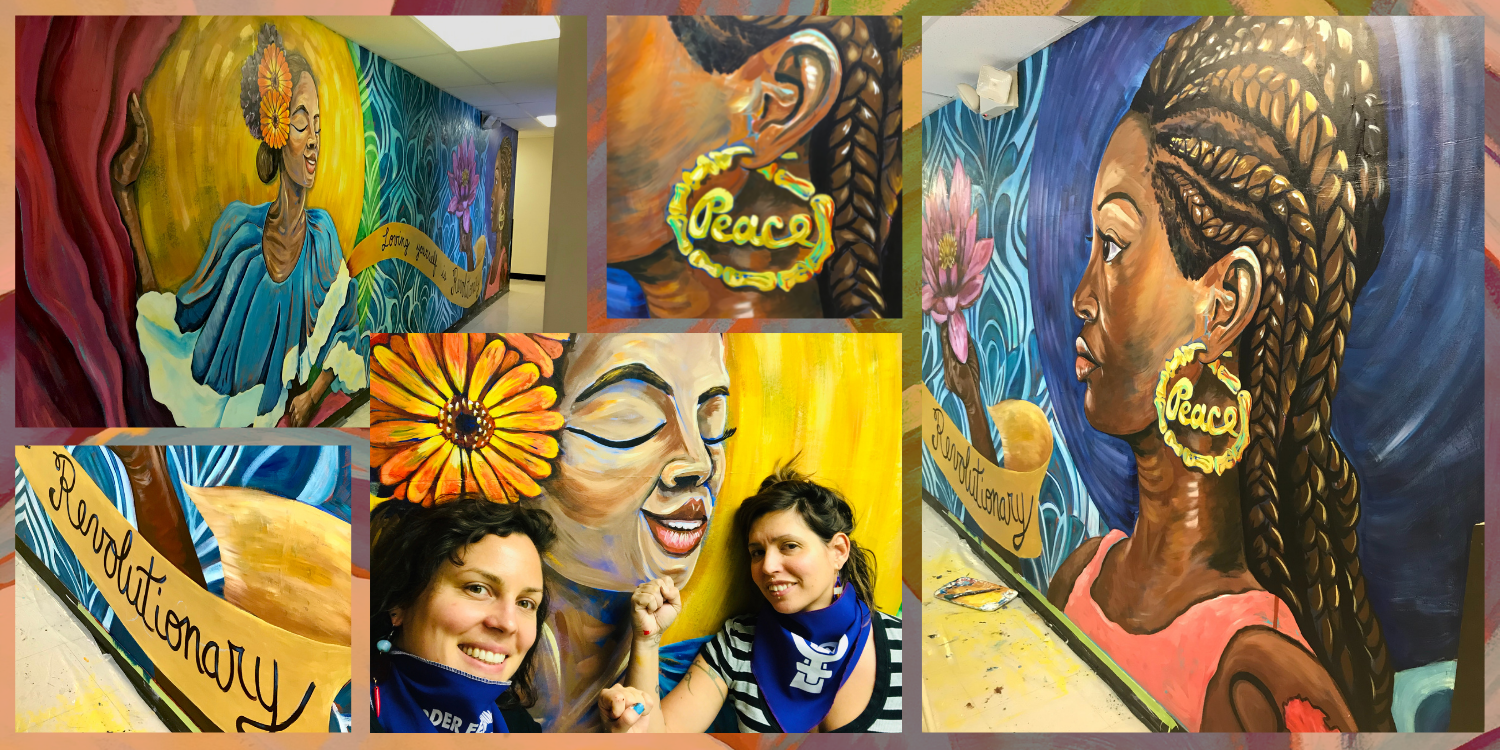 Donations made to YWCA St. Paul support our mission in a variety of ways. From services like job counseling and transitional housing to equipment and facility upgrades and repairs, we aim to enrich our community and the lives of those we serve.  That includes two murals that were painted thanks to a generous donation from Tim Quello and Cargill Co.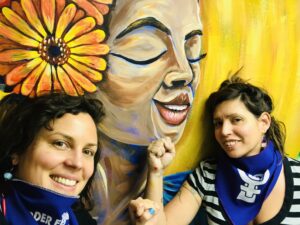 Quello is a longtime volunteer at our Children's Enrichment Center and noticed it needed some updating. With the funds, the housing staff updated new indoor and outdoor toys, upgraded our STEM and Art learning kits, and hired a couple of artists to brush a splash of inspiration across the walls.
Artists Claudia Valentino and Camila Leiva came together to create the two murals at our Lexington facility. With their passion for bringing together the community through art, their partnership felt like the perfect fit for YWCA St. Paul. The artists were introduced to some of our housing participants and their children to collaborate on the themes and images that are important, empowering, and would serve as good daily reminders when in the building.
Valentino and Leiva created the first mural in 2020 with a special technique called Polytab, which is a highly technical preparation and installation process. They painted acrylic the mural onto a parachute cloth, which was then applied to the wall and sealed. Titled Loving Yourself is Revolutionary features two women atop a colorful background.
The second mural was designed by some of our housing staff and the team at Valentino's studio, Copla Community Murals. They envisioned a piece of art that was comforting, educational, and representative of the children YWCA St. Paul serves. The artists came up with the idea of a child blowing bubbles, while YW staff thought of tying in the alphabet since most children participating in the program are between 0 and 5, or school-age.
A picture is worth a thousand words, and these murals inspire many: empowerment, beauty, strength, hope. These visual reminders will grace the walls of YWCA St. Paul's Lexington facility for years thanks to a generous donation and a few brilliant artists.