3M Open officials presented YWCA St. Paul with $100,000 as part of the 3M Open Fund's mission to assist select Minnesota charities and highlight the 'Power of Community' throughout the year.
The donation will support YWCA St. Paul's annual Sweet Success fundraiser, as well as assist two programs—Permanent Supportive Housing, which helps families who have experience significant barriers resulting in long-term homelessness, and Career Pathways, which provides customized services and ongoing support focused on helping participants overcome obstacles to obtaining and sustaining employment.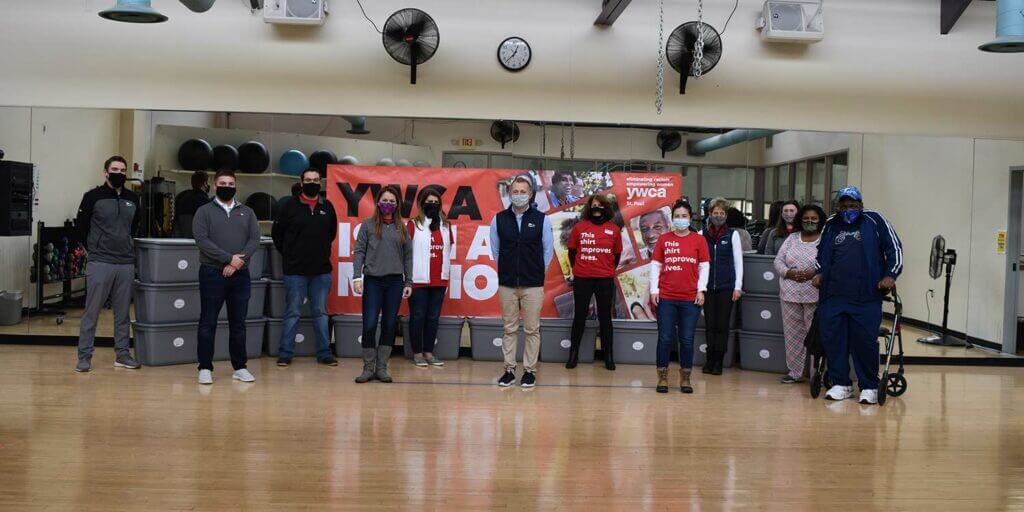 Tournament staff also assisted in packing welcome baskets for YW's housing program families. Many of the families in the housing programs come to YWCA St. Paul from shelters or from having no place to live at all. By providing a basket, it welcomes a family in the community to a new home and a new life.
"To continue delivering programs and services designed to fight racism, gender inequity, homelessness, and employment and educational disparities, YWCA St. Paul depends on community support," said Gaye Adams Massey, CEO of YWCA St. Paul. "Thank you to the 3M Open Fund for their generous donation that will help make an incredible impact on our community, and to the 3M Open volunteers for donating their time. You make our work possible, and we deeply appreciate your partnership and support."
The 3M Open also donated $100,000 to YWCA Minneapolis to support a variety of programs.
"We're so proud to support the efforts of YWCA Minneapolis and YWCA St. Paul, organizations that aim to eliminate racism and empower women," said Mike Welch, 3M Open Tournament Director. "Knowing that our gift will go directly to programs that impact these two initiatives is why the 3M Open Fund exists, and we look forward to working alongside them to impact real change."